Corvette ZR1 Spitting Flames
In recent admissions from Chevrolet - they claimed that the new 2019 Corvette ZR1 will be capable of shooting flames out the exhaust pipes. No one really knew what that meant - would it shot out puffs of flames when you let off the throttle, would it shoot out flames at full throttle, or did it have some kind of flame-throwing device on it?
Our questions are answered with this Chevrolet 12 second video. When the ZR1 LT5 powerplant is running at open throttle, beautiful whitish, blue flames shot out of the exhaust pipes. When the throttle is released, aggressive sounding pops are said to follow as the flames disappear.
All this can be contributed to the dual overhead cams on the 6.2-liter engine that promotes a 52 percent larger supercharger than what you will find on the current LT4 Z06. Also contributing to the light show is Chevrolet's first duel-fuel-injection system. And flames aren't all this exhaust system does.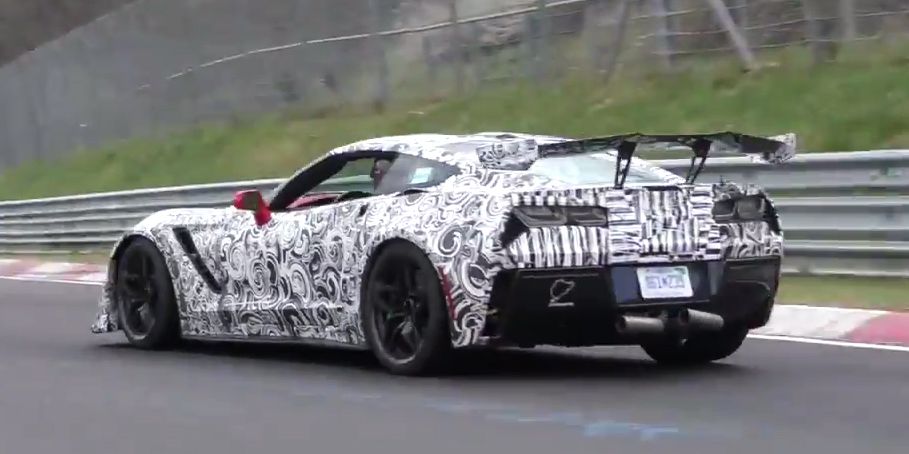 The new sound flap that Chevrolet has installed gives the ZR1 an amazing sound, one of which is so loud, in some of the videos of the ZR1 running the track at
Nürburgring in Germany, you can see that the exhaust system has been altered to point in a certain direction. The conclusion that can be made for the odd-looking extended exhaust is to point the exhaust sound away from the noise emissions meter.
Nürburgring has strict noise pollution levels that can't be exceeded.